WAYS TO SUPPORT THE APSA FOUNDATION
All contributions, large and small, are very much appreciated. All contributions, regardless of amount, are cumulative. You may choose to submit the entire amount, the balance based on previous contributions, or pledge the remaining amount over a designated period. 
The first APSA Foundation grant to support a pediatric surgical research scientist was awarded in 1996. We hope that each APSA member will remember the APSA Foundation in their giving plan. The APSA Foundation welcomes the support of donors and recognizes its sustaining contributors each year.
Funds
Grosfeld Scholar Research Grant

The scope of the historic Grosfeld Scholar Research Grants has been expanded to include basic and clinical/translational research, innovation, and informatics.

Travel Scholars and Global Initiatives
Education Initiatives for Members and Trainees
Grosfeld Lectureship
General/Unrestricted/Greatest Need
APSA FOUNDATION COFFEE CLUB
Every Donated "cup of coffee" will "charge up" the Mission and Vision of the APSA Foundation
Coffee for an Exceptional Cause!!
Would you buy a cup of coffee to support pediatric surgical research and education?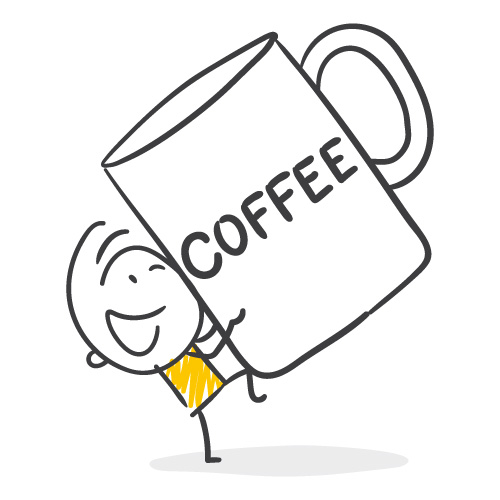 Support the APSAF Coffee Club and Inspire Lives!
By donating $5.00 as a weekly recurring gift, YOU can directly support the important work of future scholars and much needed research.
Coffee up!
Making your tax-deductible donation is easier than ordering that cup of coffee! Just choose your payment interval (weekly monthly, yearly) for automatic, hassle-free renewal. There is nothing more to do after your pledge, except be grateful for the knowledge that you have directly impacted pediatric surgical research.
Be Social!
Create some coffee buzz! Let others know you've joined the APSAF Coffee Club by tagging @APSAFoundation and including #APSAFcoffeeclub, #FillTheFoundationCup, #inspiredgiving in your post.
Donation Methods and Helpful Links
Make an Online Donation
Make a donation to a fund of your choice
Stock Donation – to donate stock please contact

APSA Staff

.
For check donations, send to:
APSA Foundation
1061 East Main Street
Suite 300
East Dundee, IL 60118
Did you know you can donate to the APSA Foundation when you shop with Amazon? Click the AmazonSmile link below and add APSAF as your preferred charity.

Levels of Cumulative Support
Donor
$1 – $999
Gold Level
$1,000 – $4,999
Robert E. Gross Benefactor
$5,000 – $9,999
Dr. Robert E. Gross was one of the forefathers of childhood surgery and served as the first President of APSA. He trained many early leaders in the field and promoted the establishment of pediatric surgery as a recognized specialty.
William E. Ladd Society
$10,000 – $14,999
Dr. William E. Ladd was one of the grandfathers of Pediatric Surgery and one of the first to dedicate his entire practice to the surgical care of infants and children.
Kathryn Anderson, MD
$15,000 – $24,999
In addition to her outstanding work both in and for pediatric surgery and her surgical contributions, Dr. Kathryn Anderson's leadership capabilities led her to serve as president of the American Pediatric Surgical Association and the American College of Surgeons.
Jay Grosfeld
$25,000 and up
It is fitting to further announce that the highest level of giving – $25,000 and above – be named in honor of Dr. Grosfeld, who gave so much of his energy and time to ensuring the foundation continued to award research grants to young surgeon scientists. In addition to his 22 years of service as chair of the APSA Foundation, Dr. Grosfeld was president of both APSA and the American Surgical Association.