These resources have been aggregated by the APSA Health Policy and Advocacy Committee for the convenience of the APSA membership. The committee's goal is to inform members, non-member professionals, learners and parents about APSA's position on current advocacy issues in children's surgical care. They also aim to provide useful resources, further information and advocacy opportunities for various children's advocacy issues, both within and outside of APSA. As pediatric surgeons, these issues are of the utmost importance to us, as they relate to the well-being of children. Your feedback is welcome.
Advocacy Issues of Focus
April – National Child Abuse Prevention Month
May – Mental Health Awareness Month
June – Gun Violence Awareness Month
September – National Childhood Cancer Awareness Month
SurgeonsVoice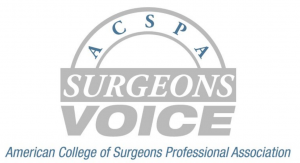 SurgeonsVoice is the American College of Surgeons Professional Association's (ACSPA) nationwide, interactive advocacy program that provides surgeons with tools and resources to contact Congress and strengthen surgery's impact in Washington, DC, and across the country. Taking action on issues of importance to you via the SurgeonsVoice online action center is vital to making your voice heard in Washington.
Advocacy Topics
1. Vaccinations
2. Gun Violence
Giffords Center
3. Child Abuse
APSA Statement on "Child Abuse and the Pediatric Surgeon"
AAP Guidelines on "The Evaluation of Suspected Child Physical Abuse" by AAP Committee on Child Abuse and Neglect
National Children's Alliance – National Statistics on Child Abuse
4. Opioid Reduction
5. Drowning Prevention